Log Information:
The Argo is a 2002 Mitsubishi Montero Sport, SUV, silver in color.
I am a Shih-tsu, black and white in color.
I have had some recent bowel issues much to the chagrin of the Captain who is called "Ben" and is a codger of about 70 years of age.  When not my Captain he is my master – or so he thinks.  We are both adorable.
Log entry: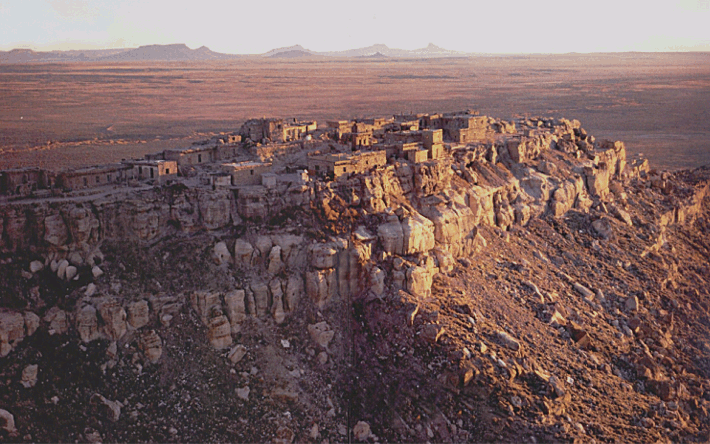 We arrived in Wilcox, Az., a very sad port, on Tuesday evening after jostling about on Rte 40, a poorly kept waterway.  I continue to have bowel issues (Was it the oranges?).  At any rate, the Captain says we can never go back to Wilcox.
Quickly, we left for the Hopi Reservation Wednesday morning where we visited their ancient village, Second Mesa.  An aerie high upon a lone mesa in the vast flat lands of the "res" it is rife with spirits of the past and a shanty town of the present.  There is much sadness here.  I do not leave the Argo.  We then proceeded to the Navajo Reservation where we dined at a grocery store. There are many people here but few teeth.  Many strange aromas in these places, but obviously no dentists.
We were wind swept all day with gusts up to 50 mph.  I don't know what that means but it is no place for a small dog (that would be me).  We passed the "Four Corners" area without much note.  There were codgers there taking a leak on the sign.  I presume they were of the Spaniel clan…..an uncouth bunch.
Eastern Utah is scenic once Blandings is reached.  Prior to that it is all taupe and chalk.  Ugly.
We proceeded through the winds to Moab, a community in a narrow valley with red cliffs on either side.  There were many humans here all seeming to stand in the same space.  Could it be pack mentality?  Is everyone here a hiker?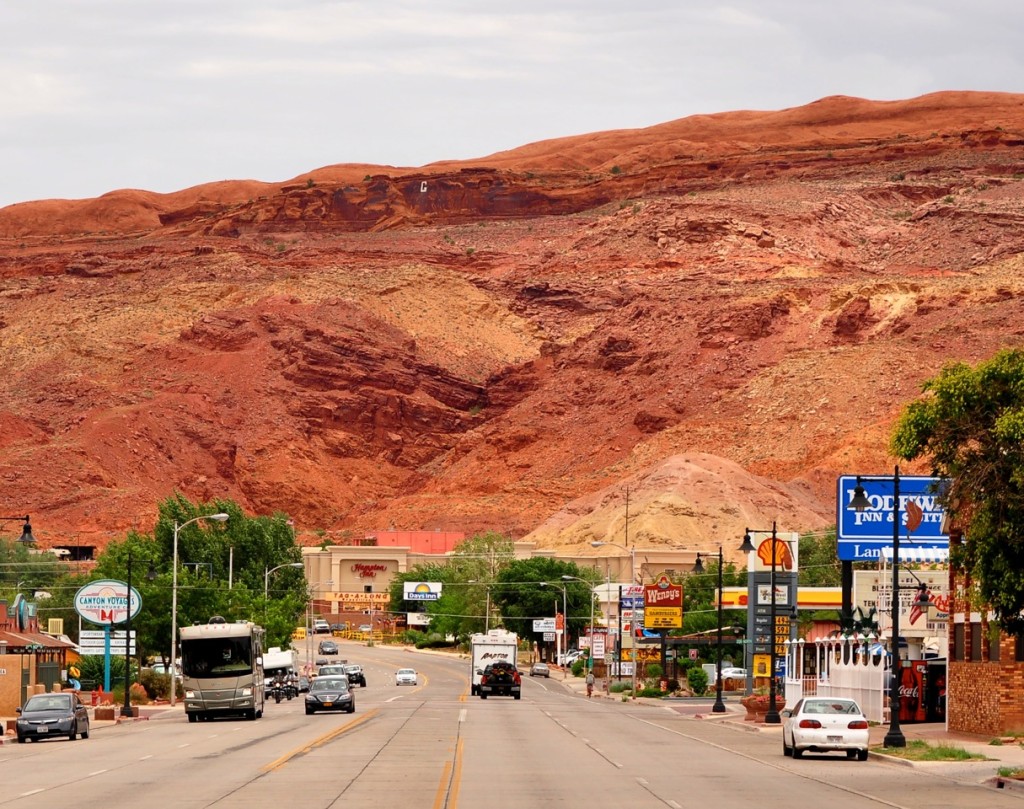 I continued to be ill (@#%$# oranges) until the Captain reached my old vet in Loma, Colorado…..just before closing.  I received some foul tasting elixir.  Later the Captain partied with old friends at a favorite eating and watering hole.  As usual, I got leftovers which I quickly expelled from my system.
It snowed the next morning.  I do not like snow.  It is quaint, I'll grant you.  It quickly melted and my attitude improved.
We are now traveling about the "Grand Mesa"  this high valley wherein lies Grand Junction. It is Colorado.  The Captain is glad handing and hitting up old compatriots for free meals.  As usual, I receive the left overs.  Not bad.
Daniel and Juan put us up for a few days.  They are sweet.  Their three dogs are not.  O.K., so two aren't too bad but the third,
A little black devil, is just that, a little black devil.  We visit with the Capps and Margie of the book store.  The Captain gets misty eyed.  I do not.  It is cold and I have little fur.
The Captain informs me we have a few more days here until we return to warm weather.  All is well.