We left before the sun arose.  This is the no wind time.  The Captain is slow to gain speed.
We are to meet Niece Lisa today.  We sail grandly through Albuquerque and arrive at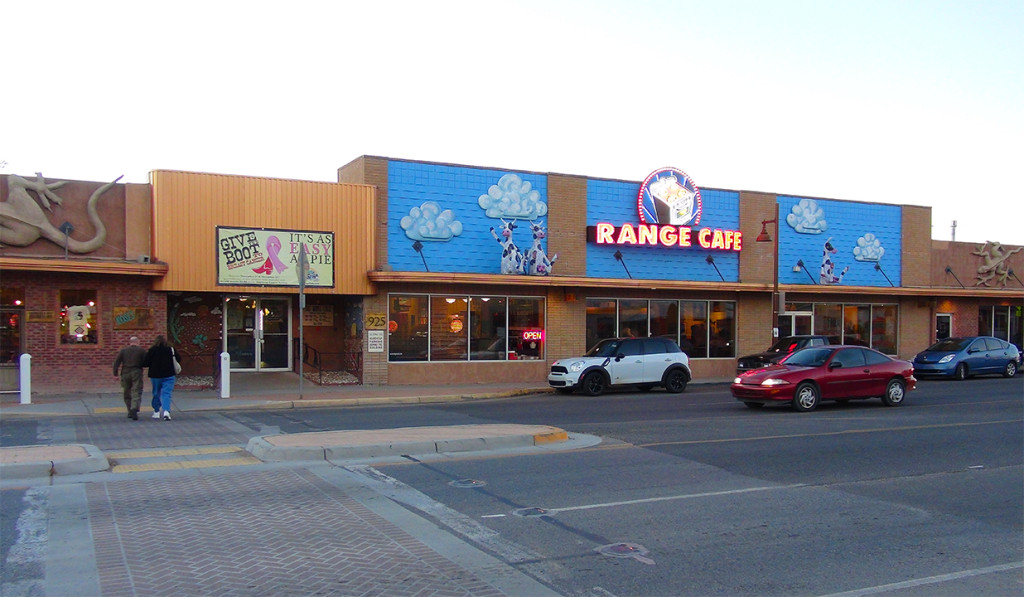 , a 400 year old Spanish village north of the city.  Some of it looks the same.  We find a berth near The Range Cafe which treats the Captain as a special guest while he awaits the arrival of Lisa from Aztec where she berths.
What a grand time they had.  Some of the local crew of the Cafe participated in the kissing and hugging with Lisa's arrival.  What the hell, the Captain seems harmless enough.  He promised all a poem.
We've sadly left Lisa, who is very tall and sweet to me and returned South to Socorro….a charming farming community off I25.  The librarian is German and I am a thumb-less Shih Tsu.
We are to be away early before the gales begin and intend to go to the Colorado River communities, e.g. Lake Havasu then on to adventures in Indio, home of many active retirees.
Until we berth again,
First Mate and Psychic to the Stars.
Tasha II