We pulled away from the dock on the East side of Mobile Bay and headed through Mobile into Mississippi.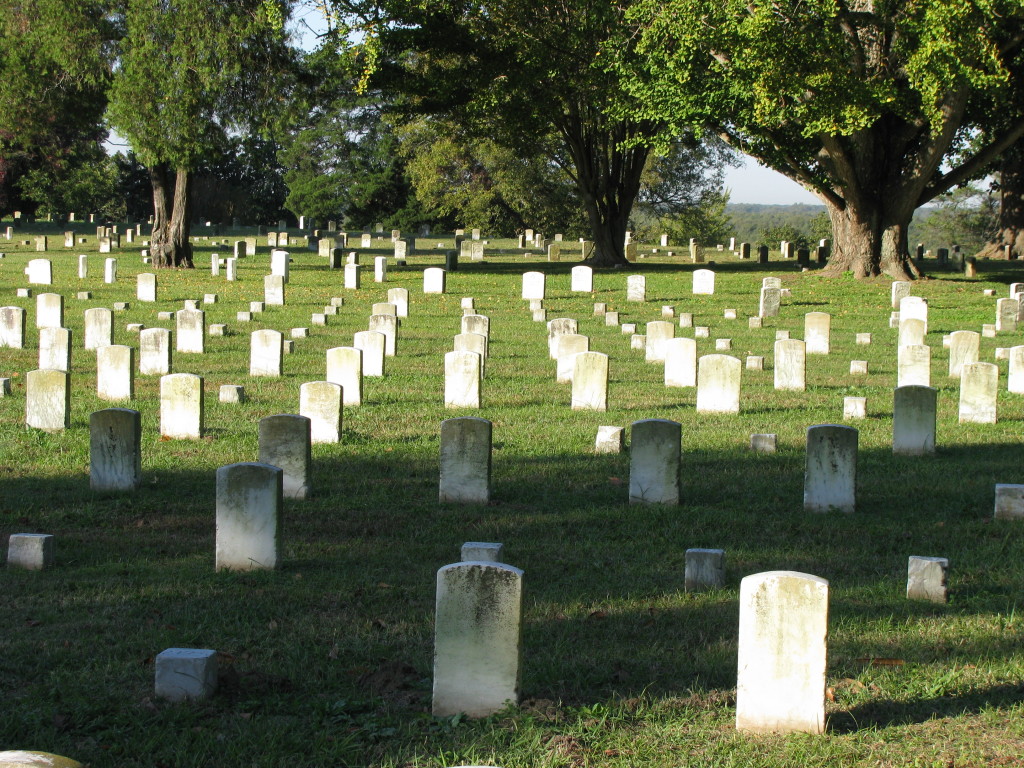 Which is another world entirely.  Here we encountered head winds of great ferocity and then near the port of Hattiesburg (ugly) it began to rain.  Not satisfied with a drizzle or a drop or two it began to pour, as in buckets.  Then we were in the clutches of a squall that nearly turned us around as it stopped us in our tracks.  Yet, we sailed on.  The white knuckled captain at the tiller squinting through the mist and rain.  It let up until we came to the large port known as Jackson.  Here we experienced another squall bringing much of the traffic to a complete stop.  Yet, we sailed on for our destination was Vicksburg.
Once in this battlefield of a city we anchored so that we could view that National Military Cemetery there.  We saw it first in the morning mist coming off the Mississippi.  We traveled through both Union and Confederate lines.  Many plaques, many deaths.  We came upon the Union Cemetery as the mist began to lift.  A pungent odor from a local mill filled the air.  We walked among the single, small white steles marking the graves of the unknown thousands.  The siege here lasted nearly two years claiming 5,000 Confederates and 17,000 Union soldiers and sailors.  As the mist rose we expected to see a spirit or two released from their plots and become the "un-fallen".  No such luck.  There was a "private" cemetery not far away near one of the Confederate redoubts.  Here the fallen were much better remembered with plaques and even busts and full figure statues.   But it did not resonate as did the thousands of unmarked (unnamed) plots with the odor from across the river.
We later visited the downtown area which looks much like it did in 1863, except for the fast food joints.
We will sail on, but two much sadder souls.
With all due respect,
First Mate, Tasha the wonder dog.